There are countless users who have decided to make the jump to an M1 Mac. This is the first Apple "system on a chip," or SoC, that has been designed for Mac computers. It is the first time that Apple is beginning to move away from the popular Intel chips that Apple has used for 15 years.
Already, the chips used in the M1 Macs have proven fantastic, as they integrate numerous components including the neural engine, unified memory architecture, GPU, CPU, SSD controller, and more into a wholly-controlled processor system that is an absolute performance beast at a high level of efficiency.
At the same time, a number of people are concerned about the compatibility of various audio interfaces with M1 Macs. If you're upgrading from an Intel-based Mac, will your existing audio interface (or desired upgrade) work well with the new Apple silicon?
As if finding the best audio interfaces for Mac users wasn't difficult enough already, now we need to take CPU into consideration on top of operating system versions–already a difficult barrier for some software and hardware. But we've started compiling some resources to help you find the best audio interface for your M1 Mac, so let's get this started.
Most Mac-compatible audio interfaces should still work well
First, the good news. If you are concerned about your audio interface for Apple M1 or audio interface for Mac mini, rest assured that the vast majority of interfaces should still work well. If your audio interface was a class-compliant plug-and-play device before, it should work just as well on your M1 Mac.
Some people have noticed some sporadic latency issues with a few audio interfaces when connecting them to the M1 Mac, but these are not common and the audio interface companies are working to address them.
Typically these occur with devices that are either much older or require extra drivers to function properly–or just have issues with Big Sur and Monterey versions of macOS in general.
As this is usually purely a software limitation, it's not terribly difficult for a developer to write new drivers or update existing code to work with the new M1 architecture.
Do MOTU audio interfaces Work With the M1 Mac?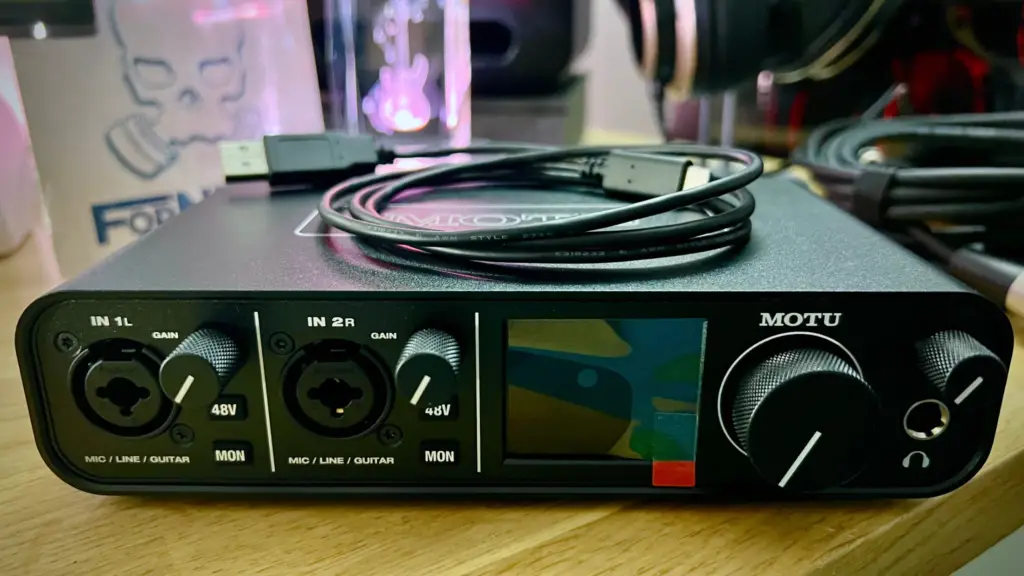 Most MOTU devices will work with the Apple M1 Macs. The new MOTU M2 and M4 work natively, and most of the other devices are supported with updates to the MOTU Audio Installer.
The new consumer-oriented MOTU M2 and M4 devices have modern USB class-compliant Apple M1 support, without needing extra drivers in most instances. Keep in mind that you may need to manually install drivers if connecting through a Thunderbolt dock.
If you have been using an older (also, more professionally aimed) MOTU Audio device, don't worry–it will work well with the M1 Mac once you update your drivers.
The MOTU Audio Installer has been updated and supports a wide variety of interfaces on the M1 system. They include:
Track 16
UltraLife mk3 Hybrid
Audio Express
4pre
8pre USB
828x
828 mk3 Hybrid
896 mk3 Hybrid
This should still be a plug-and-play system, but if you are having issues using the MOTU audio installer, take a look at your security policy.
To adjust the security policy, do the following:
Shut down your computer.
Hold the power button on your Mac until you can see the startup options.
Click on the Options button, click Continue, and enter the password for the Administrator account.
Head to the Utilities menu and click the Startup Security Utility option.
Change the security policy to Reduced Security and check the box to allow management of kernel extensions from identified developers
Restart the computer and download the MOTU Audio Installer again. You will need the 11.2 version (or higher). 
After this, you should be able to install the MOTU system without any issues.
Even though MOTU indicates that it is still working through some latency issues with its audio recording system, most people have not experienced any problems. You should not need to install any additional drivers beyond the MOTU Audio Installer to get the device to work with your M1 Mac system. 
Does the Scarlett 2i2 work with M1 Macs?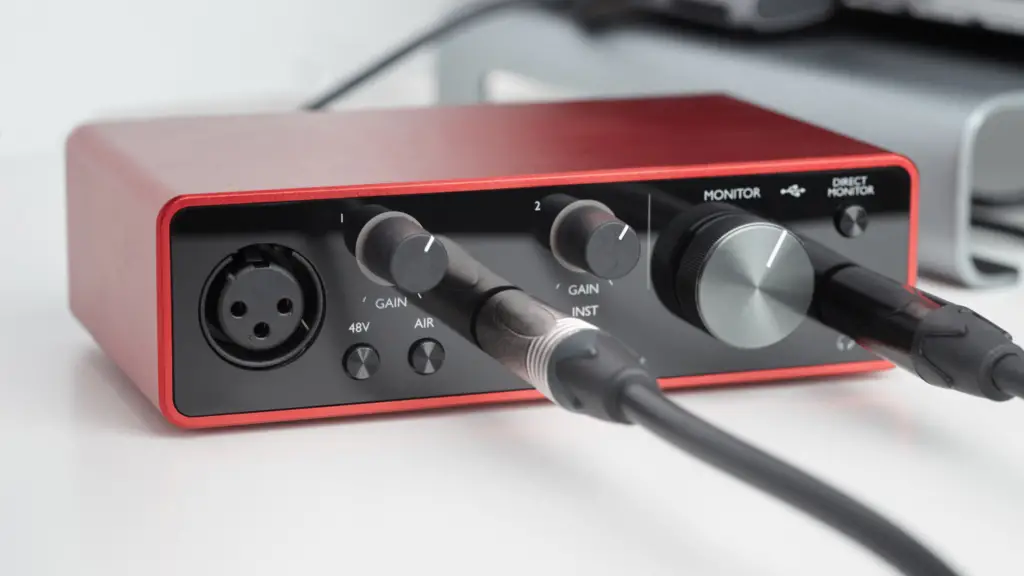 As the Scarlett 2i2 is a class-compliant USB audio device, it works well on Apple M1 systems. This also extends to the rest of the Scarlett line of audio interfaces. The Solo, 2i2, 4i4, 8i6, 18i8, and 18i20 across all generations are compatible with M1 Macs.
Under most situations, you shouldn't have any increase in latency or decrease in sound quality, and in our findings, all three generations of Scarlett devices should work well on M1 Macs.
You can see the entire support document for Focusrite compatibility on M1 Macs for macOS 11 "Big Sur" as well as compatibility with macOS 12 "Monterey". In general, all of the Scarlett and Clarett lines are supported across both OS versions, but some software may not work on either M1 and/or Monterey versions.
Do Behringer audio interfaces work with M1 Macs?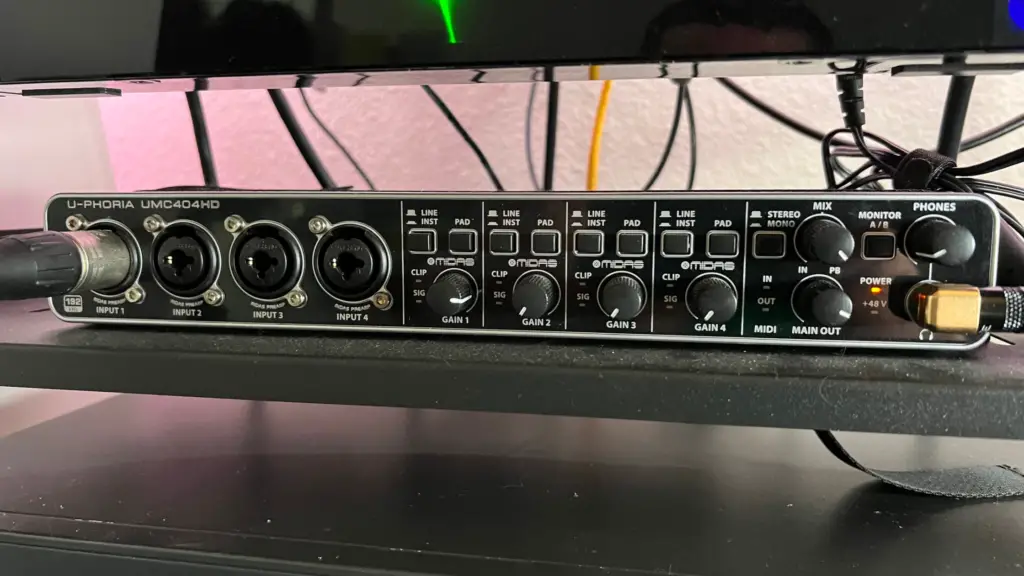 The Behringer UMC series of interfaces work well with M1 Macs. This includes the UMC22, UMC202HD, UMC404HD, UMC1820, and even the UM2 as they're all class-compliant audio devices.
Behringer makes some of our favorite budget audio interfaces, and thankfully they should work just fine with your Mac. This is another plug-and-play device, so you should be able to hook it up to your M1 Mac just like you usually do. Because it uses the same class-compliant audio drivers, the interface should be recognized immediately.
Some people have noticed buffering issues with some Behringer interfaces, but you might be able to solve this issue by changing the Processing Threads section from Automatic to 2, telling the program to use 2 high-performance cores. You can find this under the System Preferences > Audio > Devices.
Behringer themselves do not seem to have an official support document on M1 compatible hardware, but there has been at least one support staff stating that Behringer audio interfaces should work without issues on M1 Macs and they haven't seen an influx of reports following the release of the M1 Macs.
Most users have had success, however, and we'll continue to update this as we get more information.
Do M-Audio Interfaces Work With M1 Macs?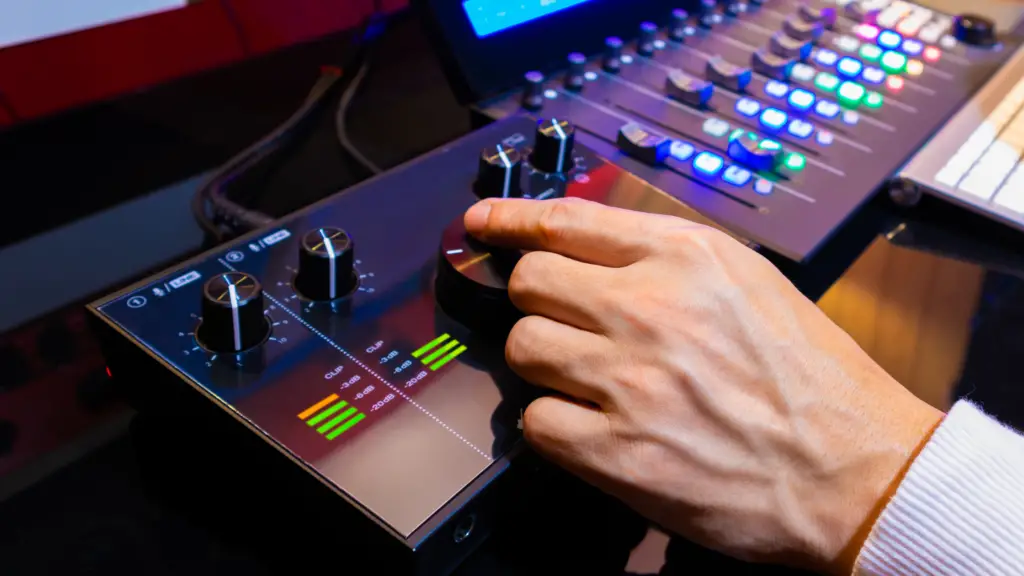 Yes, the M-Audio audio interfaces should work just fine on your M1 Mac. The entire interface line is class-compliant with all Mac devices, so you should not require any additional drivers to get the system working. This includes the new AIR 192 series of interfaces.
That said, the M-Audio macOS 11 "Big Sur" and M1 Mac compatibility document states that most of their devices are "in testing". We're pretty sure that this is going to eventually be updated with the current support status, but in the meanwhile, you shouldn't have any major issues with M-Audio devices on M1 Macs.
As an interesting note, almost all of the "Supported" devices in their document are MIDI controllers, such as the Oxygen series.
The M-Audio macOS 12 "Monterey" compatibility document, however, has much less information and we hope to see this updated soon.
Overall, all of the major audio interfaces that work well on other Mac devices should still work well on your M1 Mac.
Do PreSonus audio interfaces work with M1 Macs?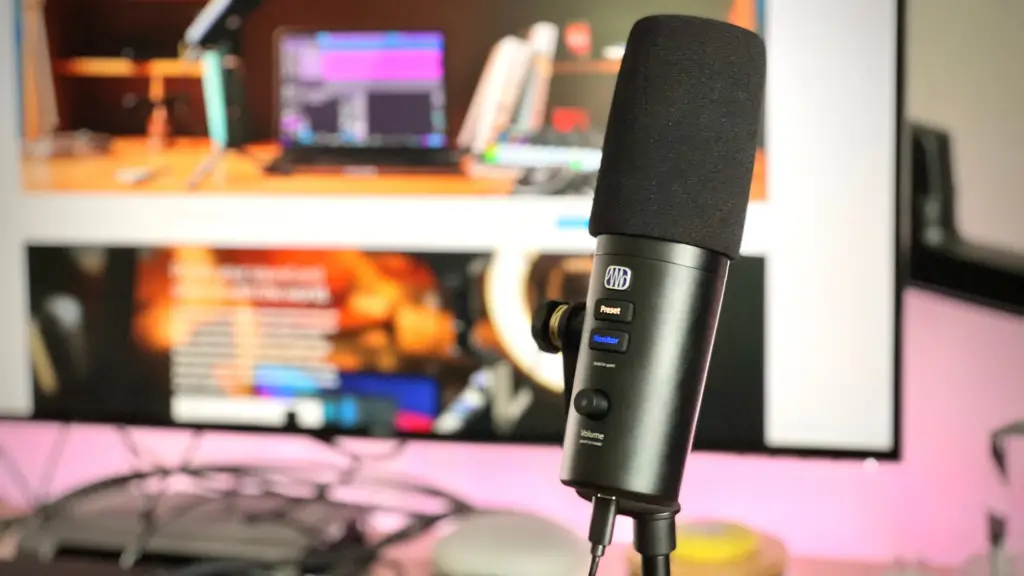 PreSonus has done an excellent job of updating their Universal Control and Studio One software to be compatible with Apple Silicon Macs. Their compatibility support document shows all of the hardware and software that has been updated so far.
This includes their latest streaming-focused Revelator mics and audio interfaces, the classic AudioBox interfaces, their Studio line of interfaces, and even the venerable FaderPort control surfaces.
Do Universal Audio interfaces work with M1 Macs?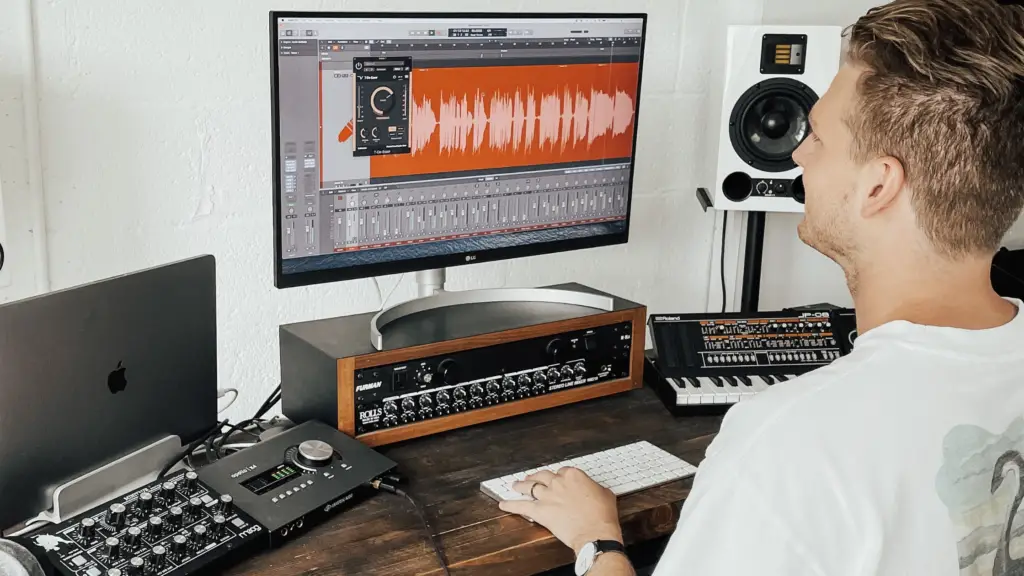 Universal Audio interfaces are all M1 compatible (not counting FireWire devices) once you've updated the UAD and LUNA software to be compatible as well. This also includes the new Volt series of devices.
Universal Audio devices are often some of the more expensive interfaces out there, and that's for a specific reason. UA interfaces have some built-in hardware to accelerate DSP (digital signal processing) technology that's used for emulation and modeling within your DAW.
As such, they require a bit more software than your average interface. But thankfully Universal Audio has updated both their UAD and LUNA software to work with the M1 Macs, and this means that the majority of the Universal Audio devices are M1 compatible as long as you follow the directions in their Universal Audio M1 compatibility document.
The only outliers are the Firewire devices. Apollo Firewire devices can be upgraded with a Thunderbolt add-in card, which would then make them compatible.
Do Metric Halo audio interfaces work with M1 Macs?

All of the Metric Halo ULN and LIO interfaces are class-compliant and compatible with Apple Silicon M1 systems. This also includes the popular Metric Halo software plugins.
Metric Halo is a long-standing boutique audio brand that has been building professional-tier music production audio interfaces and software plugins for decades. They don't always come up in the normal "best audio interface" roundups but have always focused on the best sound quality with high-quality mic preamps and building compatible audio interfaces for Mac as well as Windows devices.
Do Solid State Logic (SSL) audio interfaces work with M1 Macs?
The new SSL2 and SSL2+ interfaces are class-compliant audio devices and are therefore all compatible with Apple M1 Macs as per their Apple Silicon and macOS compatibility guide.
What is different with a USB audio interface for an M1 Mac?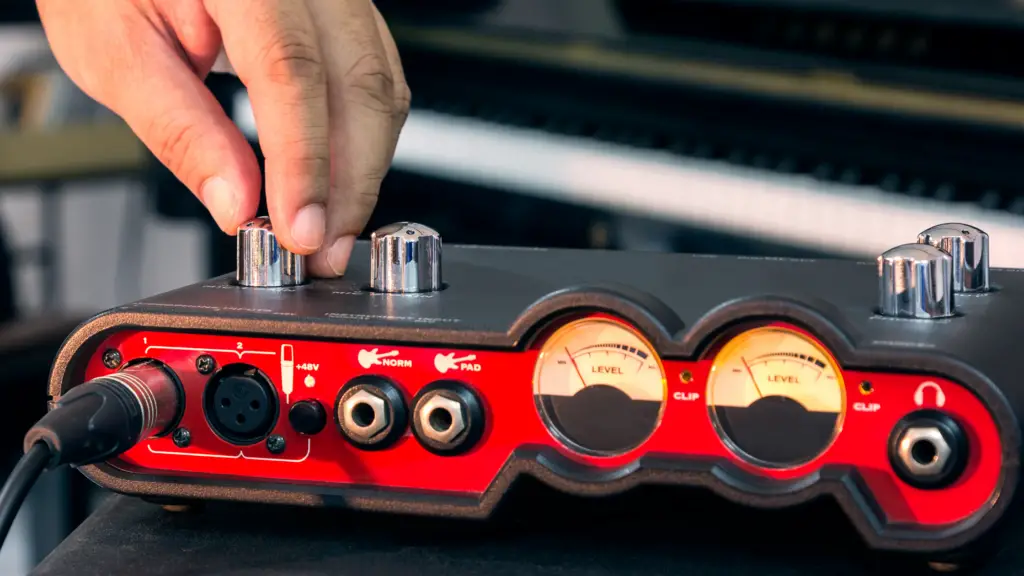 The main parts of an interface that make the difference between working or not working on an M1 Mac are the data connection, device firmware, and software and/or drivers. Everything else is unaffected.
Data connection
All of the new M1 Macs have only Type-C ports, except for the Mac mini, which has the Type-C ports as well as two older Type-A ports for a keyboard and mouse). This means that most M1 Macs will require the interface to be connected via a Type-C cable.
Fortunately, most modern interfaces come with one cable for each of those ports. And those that don't usually can work with third-party cables to do that conversion.
The main difference with the M1 Macs is that the few Type-C ports that are onboard have to do everything, not just USB or Thunderbolt. They also handle external displays via DisplayPort, charging, Thunderbolt 3 at up to 40Gb/s, USB 4 at up to the same, and USB 3.1 Gen 2 up to 10Gb/s.
There's some discussion to be had about the overall limited bandwidth of these ports and the M1 SoC, but let's just summarize it as the M1 potentially having to do way more than its ports' bandwidth allows. This shouldn't affect audio interfaces per se, but when you're loading up a few 4K displays you may see that the rest of the bandwidth is quite limited.
The hope is that the as-yet-to-be-released M2 doubles this Thunderbolt bandwidth, but that's entirely a mystery. But it's one that we're eagerly awaiting.
Device firmware
The software on the interface itself is called firmware. This is the code that allows the device to work with whatever it's plugged into at a hardware level as well as handle the majority of the communication with the computer.
In actuality, the firmware rarely will prohibit the device from working with an M1 Mac or any other new device because the firmware is built to operate as a class-compliant USB audio device.
The short explanation is that it's talking to the computer in a standard method that the computer can look at the device and say "Hey, you're an audio device with X, Y, and Z features and capabilities! I know how to talk to you!"
Because of the class compliance, the firmware shouldn't prohibit functionality, but can definitely be updated to help resolve any bugs or issues that arise.
Software and/or drivers
Software and drivers are the other sides of that communication equation. Drivers are like firmware, except on the computer at an operating system level, and tell the OS how to talk with the interface.
Because most interfaces are class-compliant, additional drivers aren't usually needed for basic functionality. The OS has these built-in as a class-compliant driver.
Software is more of a program than a driver. It's something you install to interact with. Many interfaces have software applications for handling advanced settings, control of the audio interface from the computer itself, and handling audio routing and mixing duties.
Again, as class compliance handles the actual communication, the software shouldn't prohibit interfaces from working with M1 Macs. But that doesn't mean the software will work.
If the software isn't coded to work on an M1 Mac's silicon, it needs to run through the Rosetta translation layer. This is a process whose results could range anywhere between "works fine" and "won't even open". This is something the developer will need to work to resolve on their end.
What this really results in is the loss of specific features. Yes, your headphone output will still work, but if your device has dual headphone outputs and you want to route different mixes to each output, you'd need that routing software to do so. Same if you have two analog monitor outputs–custom mixes for different rooms/speakers may be out of the question without the routing software.
What isn't affected when on an M1 Mac?
Well, basically everything. Mic preamps, analog monitor outputs, headphone output channels, and usually the MIDI interface are all completely separate. All except MIDI are analog signals that are either encoded into digital or decoded from digital and operate the same no matter what sort of host computer they're connected to. In other words, the input signal and output audio signals are completely the same no matter what it's connected to.
MIDI devices are usually unimpeded because of, again, the USB class-compliant MIDI interface. All of the data is being transmitted along the USB cable in a digital form, which is handled by the overarching USB class-compliant drivers.
In general, you shouldn't see much of a difference in core features and functionality when using interfaces on an M1 Mac. When you record audio you'll get the same quality, along with the same reliability in most cases.
How do I connect an audio interface to my M1 Mac?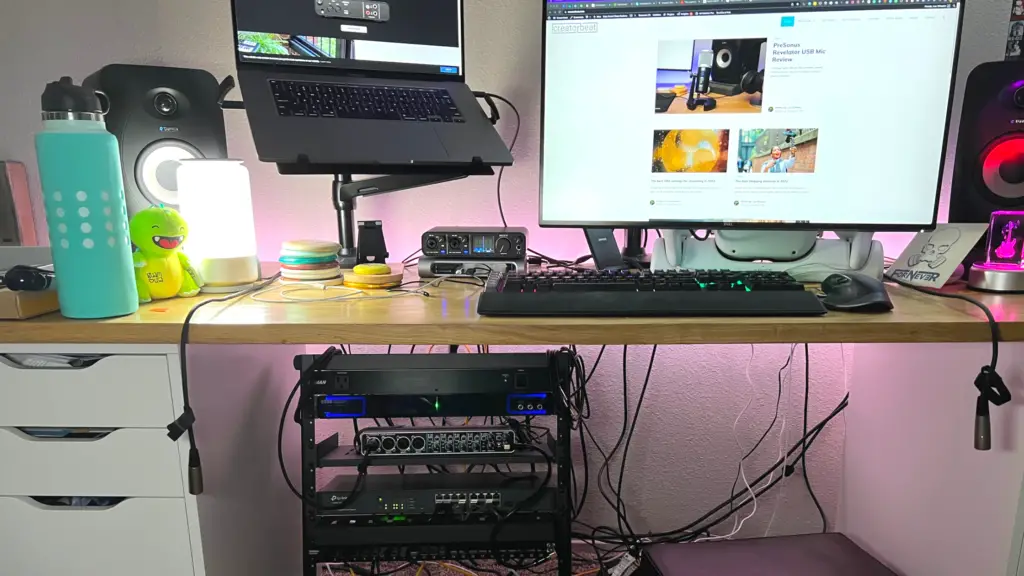 Connecting an audio interface to an M1 Mac isn't too different than any other Mac or PC, but you'll find that most M1 Macs are missing the classic USB Type-A ports (the flat rectangle ports).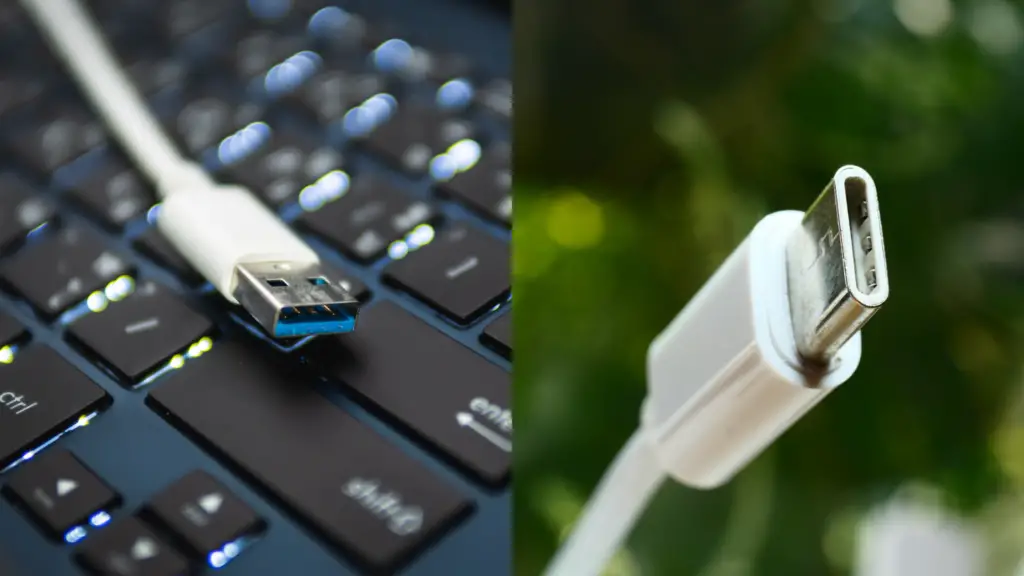 This means that for any M1 Mac other than the Mac mini, you'll need to use a USB Type-C cable (the new oval reversible USB connector) to connect your interface to your Mac. The Mac mini, however, still has two USB Type-A ports so you can continue using older Type-A cables there.
From here, we would advise following the instructions provided by the manufacturer to connect your audio interface to your Mac mini. For class-compliant USB audio devices, you should just be able to plug in the interface and macOS should detect it properly.
Go to System Preferences, then click on Sound, and you should see your audio interface. Click your audio interface to route the sound through your Mac Mini. You should then be able to use the device in any of your applications.
Keep in mind that if you need to install additional drivers to get the audio interface working, you will need to install them before your audio interface will be recognized by your M1 Mac or Mac Mini.
Can you connect an audio interface to an M1 Mac via a USB or Thunderbolt dock?
Yes, technically you can. In the age of USB 3 (and now 4) and Thunderbolt 3, this can often work fine. But just because you can doesn't always mean you should.
The general rule of thumb has always been "Don't connect a USB audio device through a hub". This can often result in glitchy audio at the best and complete failure of the device's functionality at worst.
We love Thunderbolt 3 docks, even with all their possible headaches and issues. The latest version of macOS, Monterey, has actually resolved a good number of show-stopping issues with Thunderbolt docks, making the experience much more pleasant.
Even with those issues, however, we've had some pretty good results over the past year or so with using some audio interfaces through a Plugable Thunderbolt 3 dock on several types of laptops.
We had experienced no real problems with normal audio applications or even full DAWs like Reaper, at the small expense of a bit more latency–nothing a quick adjustment of buffer and sample sizes can't help counteract within reason.
We haven't been able to test as extensively with the M1 Macs yet but look forward to doing so as soon as we're able to put the time into doing so.
That said, we wouldn't use an audio interface through a USB or Thunderbolt dock for mission-critical or extremely latency-sensitive recording applications, but if you wanted your home desk setup to be a one-cable operation (especially for laptops), you absolutely could have some great success with one.
What are the best audio interfaces for M1 Macs?
We're glad to say that almost any audio interface you would have used on an Intel-based Mac would still be the same excellent choice on an M1 device for anything from music production to live streaming or even just listening to music.
Support for the M1 is getting better every day and more companies are developing new devices with the M1 Macs in mind from the start.
Final thoughts
The Apple M1 silicon is still very new, and we're most likely going to get more and more compatible hardware in the future along with better and more optimized software support as teams are able to ramp up their testing.
But even with the relative newness of the M1 systems, Mac users have a lot of great options for USB audio interfaces compatible with their new computers. We're looking forward to seeing more Thunderbolt and USB 4 devices as well; the future for audio interfaces is very bright indeed!
Do you have one of the above interfaces and an M1 Mac? Do you have one that's not on our list and does or doesn't work on the M1? Or are you looking for a device's compatibility and aren't sure if it works? Leave a comment below and let us know your thoughts. We're planning on updating this as much as we can as we get more devices confirmed.